What are Shippers?
Definition of shipper; one that sends goods by any form of conveyance
THE FREIGHT CARRIER IS NOT THE SHIPPER
The freight carrier is often mistaken for the shipper or consignor (purchaser of the freight service). Carriers are the trucking companies that transport the freight. We maintain relationships with a network of 50+ LTL (Less-than-TruckLoad) and more than 1,500 Truckload carriers nationwide, providing their own unique set of freight services. That means we can provide you with the largest selection of services with high-volume discounts.
SOME OF OUR MOST COMMON FREIGHT SHIPPERS
Machinery Builders/Distributors
Medical Supply Companies
Restaurants & Breweries
Beverage Companies
Home Builders
Tradeshow Exhibitors
Flooring Companies
Agricultural Farmers
Electronics Distributors
Auto Shops
HAVE FREIGHTCENTER ON YOUR SIDE
When you run an instant LTL freight quote or Truckload quote with FreightCenter, you'll receive a list of the carriers from our network who provide the services required to transport your freight – and all on one page! This allows you to choose the price and transit time that meet your freight shipping needs.
Need help? Give us a call at 800-716-7608 to speak to one of our freight experts.
What NVOCC shippers have the most revenue?
Revenue (TTM): $38.3 billion
Net Income (TTM): $1.1 billion
#2 Nippon Yusen Kabushiki Kaisha
Revenue (TTM): $24.8 billion
Net Income (TTM): -$2.5 billion
#3 COSCO SHIPPING Holdings Co. Ltd.
Revenue (TTM): $21.8 billion
Net Income (TTM): $946.1 million
Revenue (TTM): $14.2 billion
Net Income (TTM): $96.6 million
Revenue (TTM): $14.1 billion
Net Income (TTM): $555.8 million
Revenue (TTM): $13.4 billion
Net Income (TTM): -$1.3 billion
#7 Orient Overseas International Ltd.
Revenue (TTM): $6.9 billion
Net Income (TTM): $1.3 billion
Revenue (TTM): $2.5 billion
Net Income (TTM): -$271.5 million
#9 COSCO SHIPPING Energy Transportation Co. Ltd.
Revenue (TTM): $2.3 billion
Net Income (TTM): $406.2 million
Revenue (TTM): $2.2 billion
Net Income (TTM): $88.4 million
What logistics shippers have the most revenue?
How would you like shipping experts? FreightCenter is the leading provider of logistics solutions, providing freight tools and expertise for all shipper types- no matter what size or style!
We know the Shippers are our customers. Shippers are both residential & business. From one-time
residential shippers to business shippers that ship throughout a month, we handle all your shipments.
Logistics and distribution can be tricky for shippers, but that doesn't mean they're not worth the hassle. As this industry has evolved so too have its processes – with new technologies being sought out daily to make things easier for everyone involved
UPS is a global logistics company that began in Seattle over 100 years ago. With more than 35 million square feet of distribution and warehousing facilities worldwide, UPS services 220 countries/territories with shipping solutions ranging from air cargo to drone delivery
Revenue: $74.969 billion
Headquarters: Atlanta, Georgia, USA
The company began operations in 1969 and by the late 1970s had grown to provide services worldwide. In 1998, Deutsche Post bought stock leading up until 2002 when they completed their purchase of DHL Air Cargo Services; extending its name into other areas like international shipping, which led them becoming one of Germany's most valuable companies today with annual revenue just over €20 billion ($24B). After privatization at the national level came about after 1995–Deutsche post became known not only for communications but also had numerous logistics holdings throughout Europe, including 430 warehouses measuring 11 million square meters
Revenue: €63.3 billion
Headquarters: Bonn, Germany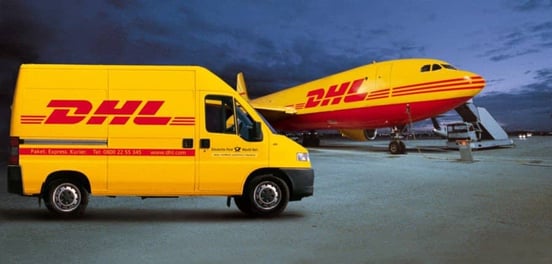 FedEx, formerly known as Federal Express, is a global freight company based in the United States that was established in 1971 as a system for expedited deliveries. FedEx is the world's largest cargo carrier in scheduled freight tonne kilometers (FTK) and the fourth largest fleet size.
FedEx became a full-service freight provider and a significant logistics competitor. FedEx is now a global leader, with operations in more than 220 countries and more than 3 thousand square meters of warehouse space under its control.
Revenue: $69.217 billion
Headquarters: Memphis, Tennessee, USA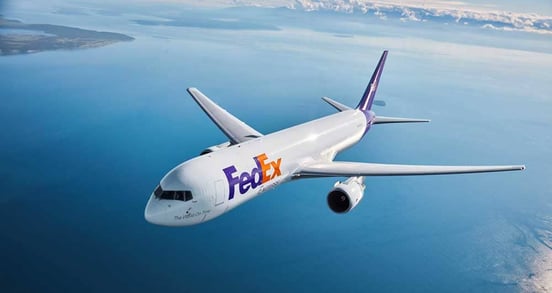 Kuehne + Nagel's story began in 1890 when Albert Kühne established an agency for cotton and other combined freight. By focusing on logistics solutions that included sea, air, or overland transportation, the company has evolved into one of Switzerland's most recognized brands internationally – specializing mainly in IT-based services such as picking up packages from abroad cargo centers and then delivering them locally at competitive rates while also offering information about market trends worldwide
In addition, they provide end destination delivery services that can be custom designed depending upon your specific needs.
Today, the organization maintains over 75 million square feet of storage and distribution space in over 65 countries, including 14 million square feet in the United States.
Revenue: $21.054 billion
Headquarters: Schindellegi, Switzerland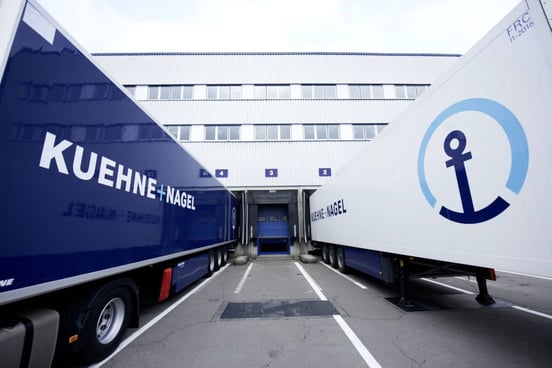 Nippon Express, also known as 'Nittsu' in Japan, is a Japanese logistics firm. It was founded in 1937 when Kokusai Tsu-un KK, six other Nippon Express is a Japanese logistics company that was founded in 1937. The firm operates internationally, specializing in connecting various forms of transportation with their customers' needs for goods around the world through 744 branches across 48 countries and territories including Japan where they have 2 million square meters worth of warehouse space alone.
Revenue: $19.9 billion
Headquarters: Tokyo, Japan
DB Schenker is the logistics division of Deutsche Bahn, a German rail group. The company manages diverse supply chains for global corporations such as Apple and P&G with divisions dedicated to ground transport or ocean freight among others, in their extensive worldwide network that spans 794 sites across 60 countries at 9 million square meters of total warehouse space
Revenue: $19.42 billion
Headquarters: Essen, Germany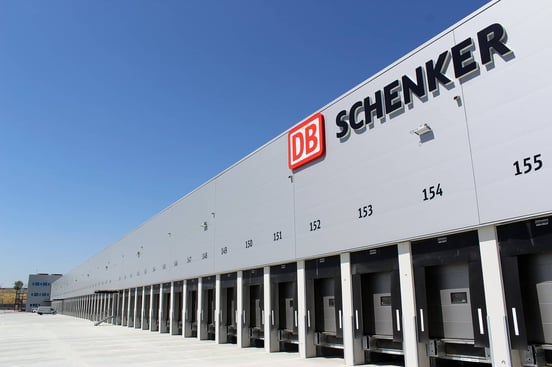 XPO Logistics is the world's second-largest contract logistics provider, with over 19 million square meters of warehouse space under management. The company offers global shipping and forwarding services to nearly every country in existence – including 69% percent (over 600) Fortune 100 companies!
Revenue: $16.392 billion
Headquarters: Greenwich, Connecticut, USA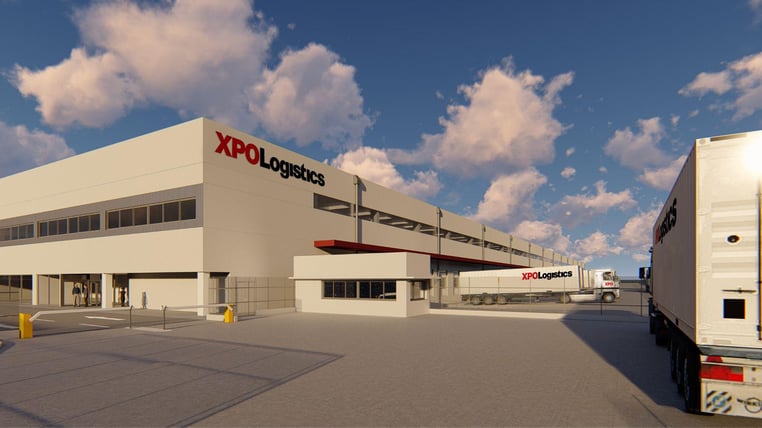 DSV Panalpina, the world's fifth-largest third-party logistics firm with 60 thousand workers across 90 countries, was established in 1976 when nine separate haulers merged to form DSV. The company has grown exponentially since then and now operates at both local levels as well on an international scale due mainly because of its robust trucking network throughout Europe, North America & South Africa, which gives them access not only to freight transport but also to passengers via plane flights or ships that travel oceans far away!
Revenue: $14.2 billion
Headquarters: Hedehusene, Denmark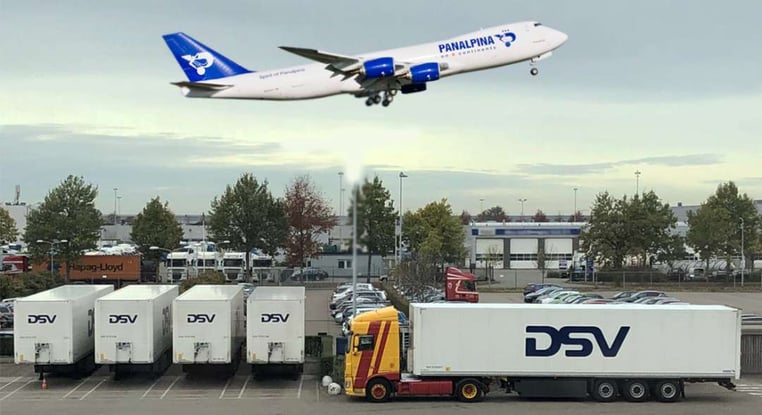 Nippon Yusen is the largest shipping company in Japan and is second only to Maersk Line in global trade. The roots of this organization go back more than 150 years ago with its founder, Tsukumo Shokai Shipping Company which was established for transport between Yokohama (then called Edo) City -Shanghai during the 1870s until today; providing end-to-date logistics solutions alongside operating 800+ vessels making them among world's biggest firms.
Revenue: $16.5 billion
Headquarters: Tokyo, Japan
CJ Logistics is one of the largest logistics companies in South Korea, with operations throughout Asia and beyond. The company was established during Japanese colonial rule over the Korean Peninsula (the 1920s-1945) when it had only a single warehouse located at "Korea Express." After several mergers under different ownerships over time, the modern-day 'CJ' finally took shape as both freight forwarder/logistician – providing services such as island-wide transportations via air cargo; sea carrier shipments between China ports
Revenue: KRW 16,155 billion/ $13.42 billion (2019)
Headquarters: Seoul, South Korea